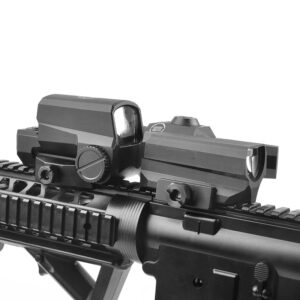 D-EVO red dot magnifier with CMR-W DEVO marking and matt surface
100% waterproof, anti-fog and shockproof.
With 1/10 million clicks, air travel and height adjustment
Twilight Max lighting management system-up to 20 minutes of shooting light can be increased, and glare can be reduced, resulting in excellent edge-to-edge image quality
Unique dual view technology allows users to easily switch between 6x oscilloscope and red dot site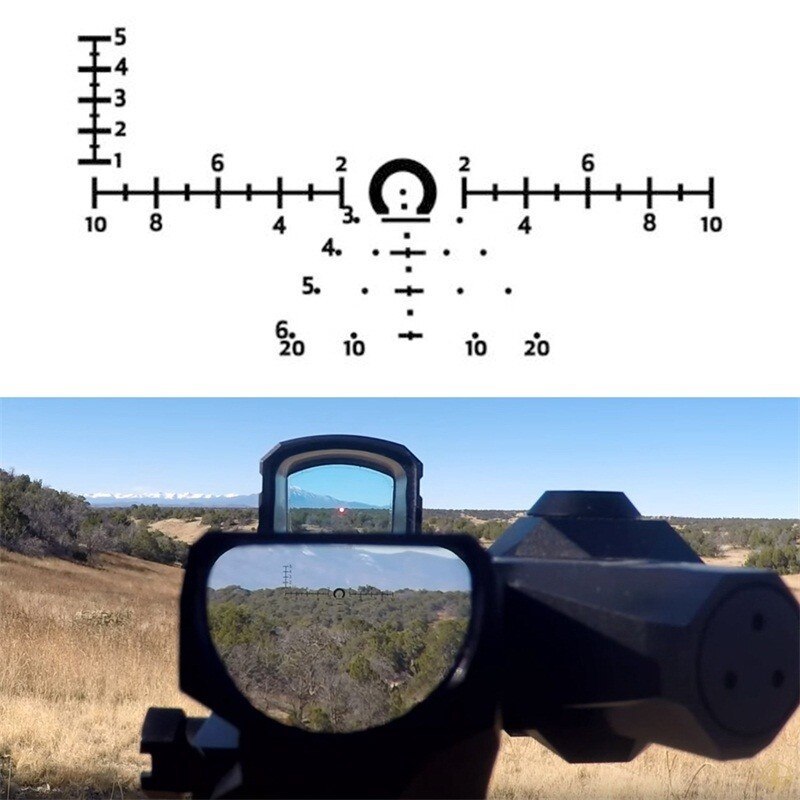 These oscilloscopes provide two different, nearly simultaneous sights: one is 6 times, the other is 1 times. The benefits of this for a powerful rifle like AR-15 should be immediately clear.
Because they are two independent units, D-EVO can be used with almost any red dot sight, providing a lower one-third of the sighting power, and the LCO can be used as an independent red dot sight. But, as we will see, they do shine together.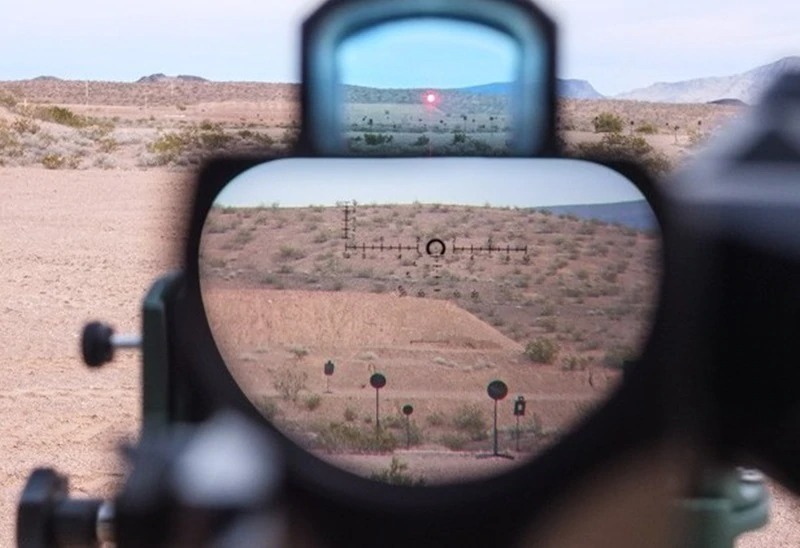 Product description
The key to the advantage of close combat (CQB) lies in being able to quickly understand the whole situation. The LCO's shell is very thin and almost disappeared. We removed any knobs or dials on the side of the window to ensure that you can see everything happening within the lower limit. With its unique lens design, there are no strange distortions or color changes. With a precise 1-MOA point, 16 lighting settings (including some for NV), and a solid aluminum housing, LCO is the red dot sight you have been looking for.
LCO + D-EVO can see 1x red dot image and 6x magnified image at the same time, you might think we are crazy. However, crazy ideas usually lead to breakthrough technologies. Mount the Leupold dual-enhanced optics (D-EVO) in front of almost any compact red dot sight to instantly extend the range of the gun.
Proprietary nitrogen filling process
Made with Leupold's proprietary nitrogen sealing process, it has become an industry standard. Strong and durable, absolutely waterproof.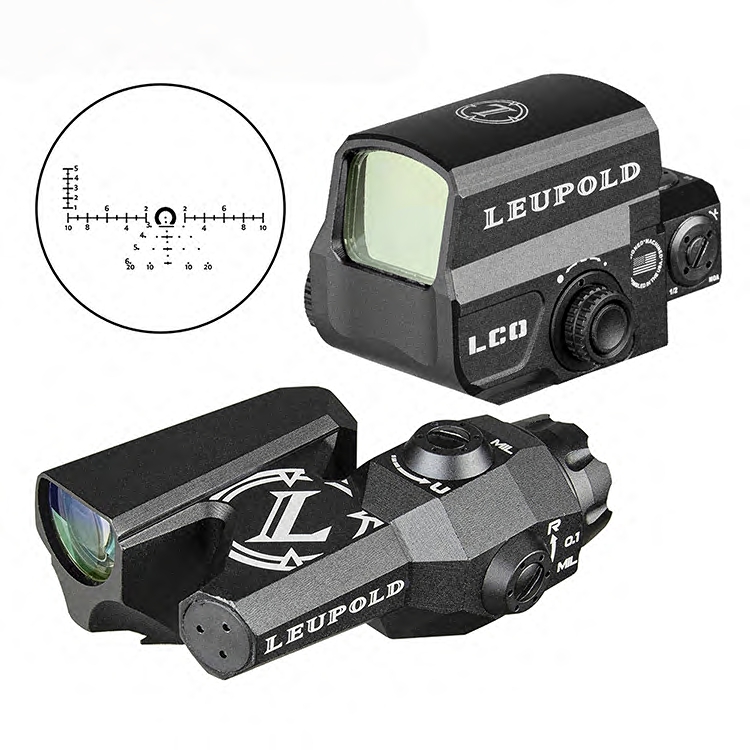 Product details
LCO + D-EVO combination
Model: D-EVO + LCO red and green dot sight
DEVO magnification: 6 x
Power supply: 1 unit CR123 battery (not provided in the product)
Objective lens diameter: 20 mm
Shade: CMR W
Surface treatment: matte
Adjust the click value: 100,000 rad
Adjustment range: 50 mA
Total weight: 880 grams
Field of view: 15.7 feet from 100 yards
Relieve vision: unlimited
Length: 4.6 inches
Colour: Black
Other product features
Eye protection 3.4 inches
The effective objective lens has a diameter of 20 mm
Rifle exit pupil 3.3 mm
The lens diameter is 20 mm
Other features waterproof, FOGPROOF
The maximum field of view is 100 yards and 15.7 feet.