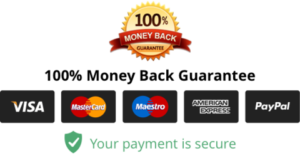 Our product appearance and packaging design is carried out by German designers. The processing and calibration of our products are carried out in American factories. We enter the market with high cost performance and pure technology.
Description
This 3X magnifier gives you more clear and accurate sight, a very good tool to increase field performances..
The specially designed flip to side tactical mount provides very quick and easy switching sights between magnifying and non-magnifying..
Note: all batteries would be removed before shipping according to the transportation regulations, hope your understanding..
A perfect add-on to your red/green dot sight/ reflex sight.
This 3X magnifier can also be used as a handy portable monocular..
Specification:
> This 3X magnifier gives you more clear and accurate sight, a very good tool to increase field performances.
> The specially designed flip to side tactical mount provides very quick and easy switching sights between magnifying and non-magnifying.
> A powerful tool to your hunting/target practice and airsoft.
> A perfect add-on to your red/green dot sight/ reflex sight
> This 3X magnifier can also be used as a handy portable monocular.
> Diopter/Focus adjustable by turning the ocular
> Windage and elevation adjustable for perfect reticle center
> Made of Anodized aluminum matte finishing and high quality optics glass
> FTS mount fits on 20 mm weaver/Picatinny rail
> Multi-coated lenses Mgf2 blue